QUERY FORM
What kind of an Employee will you hire?

WHY US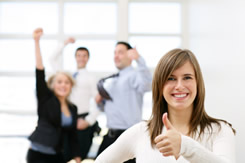 Because with us everything happens fast and easy.
Because with us there are no stumbling stones and hidden expenses.
Because thanks to our unique KNOW HOW the entire complicated procedure – mixture of legislative norms, rules and restrictions is reduced to several simple steps.
Because you are a direct participant in the whole transfer process.
Because the end product that we offer will satisfy you on all levels.
Because… - well, we will leave the rest of the answers to you when you will be able to evaluate our service!

DESTINATIONS

Programs under Н2В and Н1В visas. Professional development in the field of hospitality. Legal employment.